Nine years ago, Caden insisted we get a dog. He asked consistently for several holidays.
He was little but the asking continued. Birthdays, Christmas, etc.
I had lost my golden retriever suddenly while we were pregnant with him. So I wasn't ready to get another. Paddy was my best friend and in our wedding. She was amazing.
But since the asking continued for over a year and he was really good with my parent's golden retriever we were considering it. They had grown up together. I started looking at the Golden retriever rescues around town. And after a few months an opportunity arose. A puppy being neglected in a backyard needed to be picked up that day. 1/2 golden and 1/2 lab. It was in Magnolia and around a month old.
We were only going to foster it until someone could take it.
Many, many years later…Cash is the veteran in the family now. I can't think of a better companion to Caden.
They have grown up together. He has taught Caden many things, but responsibility for one. And love for two. His favorite thing is to take Caden to school in the morning.
Both of them are quiet souls.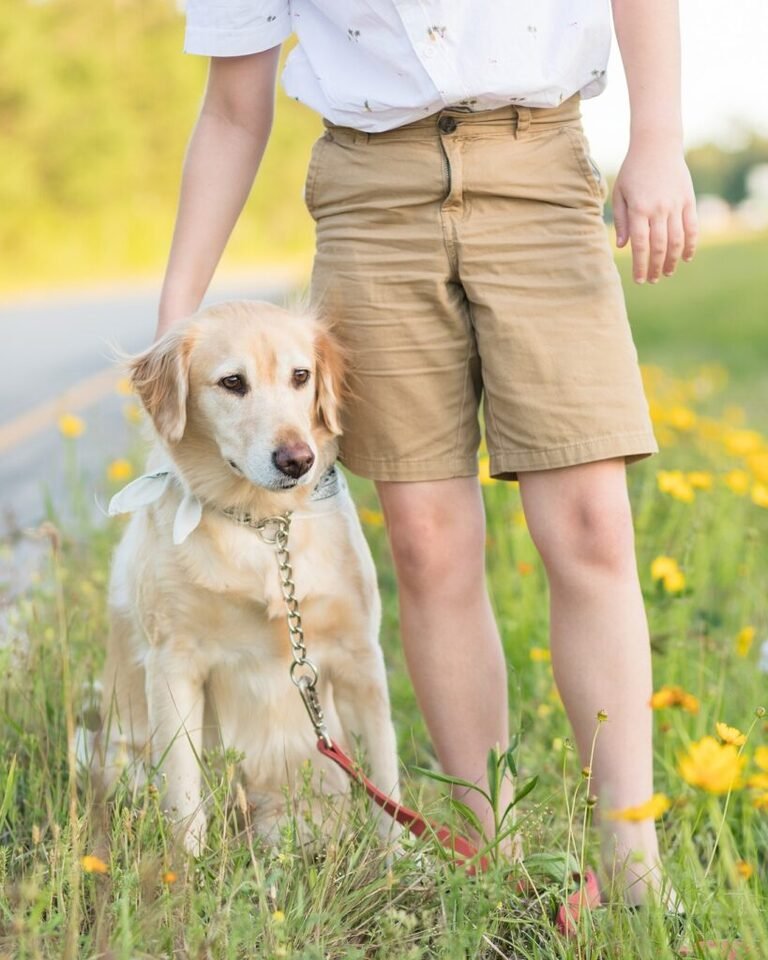 Are you looking for a child photographer? You have come to the right place? Drop me a line and let's talk. Or call me! 832-573-3731. I would love to capture your family in a unique way.