With fall sessions finally here, let's talk about what to wear. For some people this is the hardest part about planning a photo shoot. When it comes to family photo shoots, we always say that it is best to coordinate, not match. Coordinate means that you are all within the same color palette and style. Matching usually results in everyone wearing the same color top and the same color bottom. Not exactly exciting! We also recommend that you don't wear wild patterns. A chevron print is fine in person, but in an image those lines can blur together and create an unpleasant optical illusion. We do enjoy pattern/print in our images, it just all needs to work together.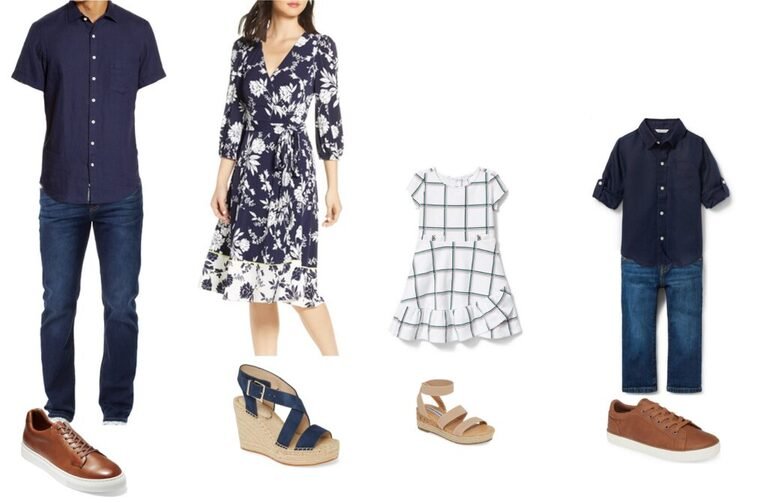 The best way to build outfits for the family is to start with one piece. Usually we would recommend starting with mom's outfit which you can then use as a guide to find things for the rest of the family by either pulling out colors from that piece or using complementary colors . For inspiration or ideas on how to build a family wardrobe, you can check out our pinterest board, What to Wear.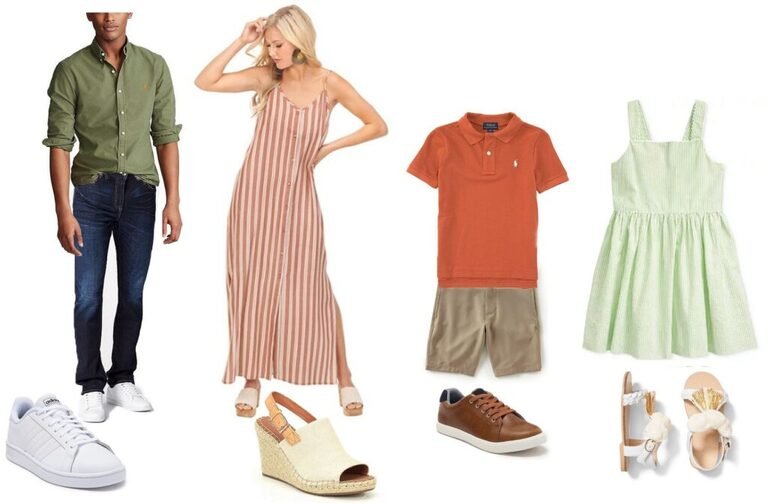 We also offer a service where we will create the looks for your family. We will have a consultation to talk a little about your style and what you like and then we will go out and buy a bunch of clothes that go with your style. Before your session we will bring all of these clothes to you and you can pick your favorites for everyone. Anything that is unused will be returned, and you can purchase all of the items you use. This is available for premium sessions at no cost other than the cost of the clothes. Pretty great, huh? Takes all of the stress out of the session. If you're interested in this service, just let us know when you book!