Katy Newborn Photographer
Yesterday, Jenna and I drove out to visit a family we have photographing for a while now. We met them when Miss G arrived. And now that she is a big sister, we came over to meet Mr. L. He was two weeks old yesterday.
He was just perfection. Slept almost the whole time. I told him that he would have a hard time beating his sister's newborn session. As her session was almost perfect. But he was pretty close. A little over 7lbs and handsome as can be.
And can I say that Miss G was the best big sister! She was so sweet and kind to him. Lots of kisses and hugs were given. She even sang Twinkle Twinkle to him when he cried at the end of the session. Very sweet.
All in all, a great session and lots of fabulous images. One of my favorite images is below. I love when we use items from clients homes. Mr. L has a new train set. The track was so tiny, but he fit perfectly inside, but only for the moment. Next week, I bet he will not. One of the perks of doing newborn sessions at a client's home.
More images to come, but in the mean time, I hope they enjoy this small sneak.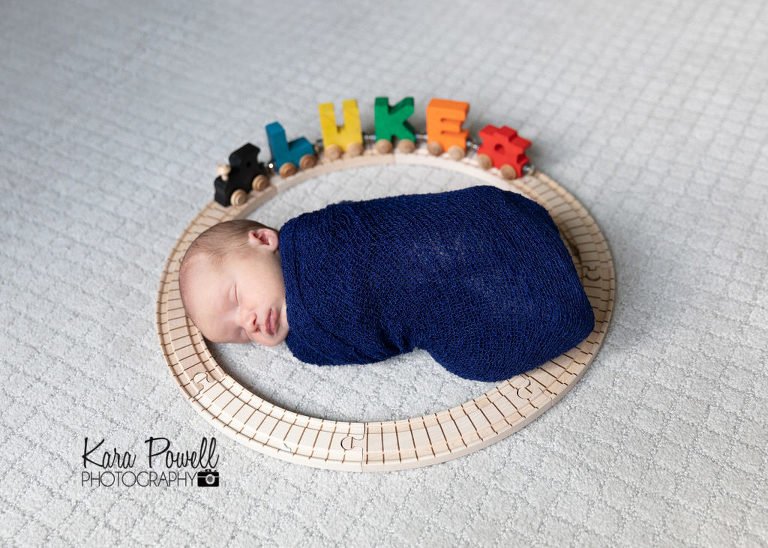 To book a custom newborn session for your family, drop us a line! We love meeting new and growing families. To see more of whats currently happening at Kara Powell Photography, check out our Facebook page.
Katy Newborn Photographer