This gorgeous couple braved the heat this week to try out an outdoor newborn session with me. This was the very last image I took. Do you even see one drop of sweat? They were amazing! And oh my gosh, their two other littles were the best. They had the best time running in the woods. I can not wait to share their gallery with their parents. I just love every image. And Mr. C rocked his session. There must be something about the third baby. 
I just loved offering this sweet family a safe newborn portrait option. Social distancing, masks, sanitized props and blankets, the warm outside air is a great help and being able to cancel if anyone is sick. If you are looking for a safe alternative for your newborn, give me a call. 832-573-3731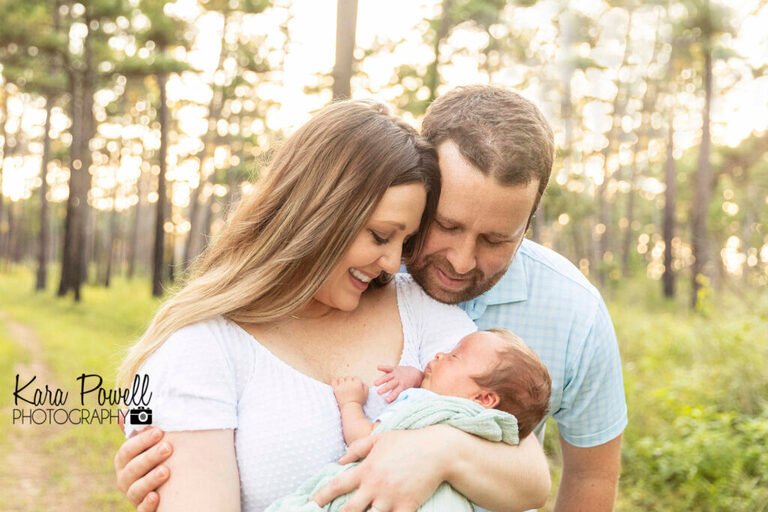 Are you looking for a family newborn photographer? You have come to the right place? Drop me a line and let's talk. Or call me! 832-573-3731. I would love to capture your family in a unique way. Now is the perfect time when everyone is home.