Next up, the spotlight is on Favorite Albums! These little albums are 5 inches square and are the perfect tiny album to commemorate every session. They are pretty durable and easy to clean, so if your child enjoys holding on to their photos and looking at them often, you'll feel fine letting them take a look every day.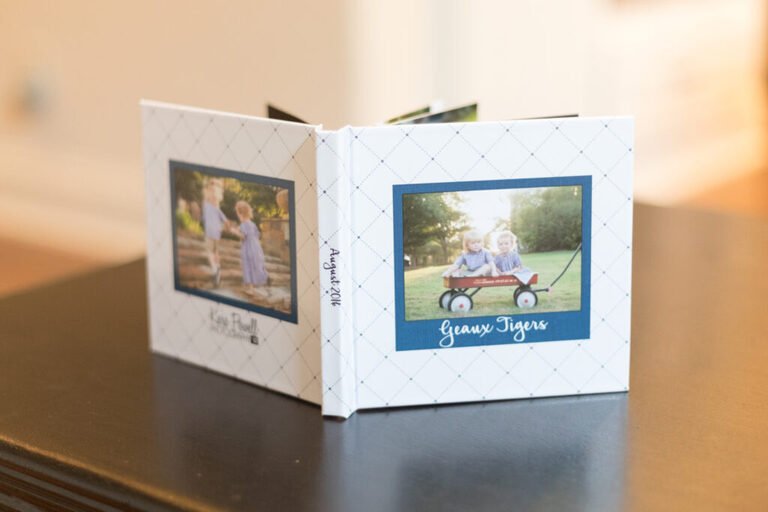 Each album comes with 20 pages, but you can add on as many as you would like, up to 84 pages! The covers are custom designed around the colors in your session, or if you have a theme you would like for each book we can do that too! We have a client who prefers black, white or gray covers so that her collection of books all coordinate with each other. On the spine we include the year so that you can see the chronological progression of your family!
If you have any questions about Favorite Albums, or if you would like more info, drop us a line! You can also see a video about Favorite Albums on our Youtube page.