Snow globes are one of my favorite things at Christmas time. Maybe it is because we don't have snow here in Texas. Or maybe it is because they are so dreamy. I used to have a bunch of them.
When we brought this huge one out for the kids, they just loved it. I think a lot of them had never seen one. It sang a sweet little Christmas song and had Santa with his list inside.
Did you ever have snow globes growing up?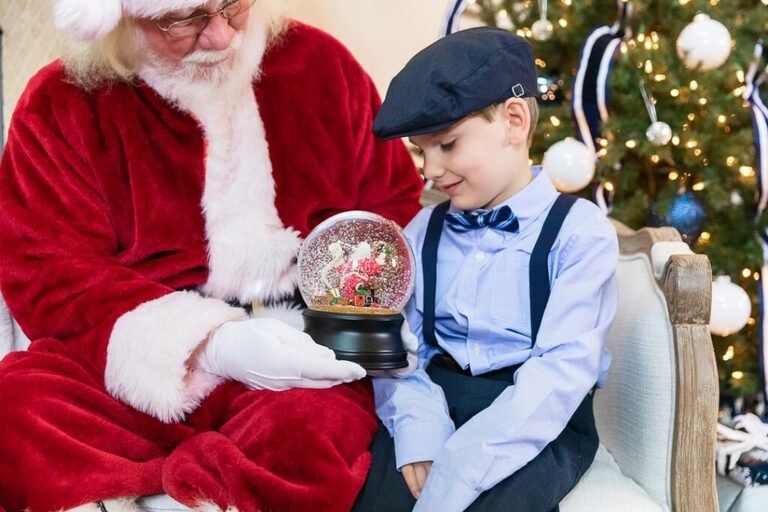 Are you looking for a santa photographer? You have come to the right place? Drop me a line and let's talk. Or call me! 832-573-3731. I would love to capture your family in a unique way.