We are a full service photography studio.
This means that we help you with every part of the photography journey. From the first phone call to even hanging your beautiful art on the walls.
A lot of my clients are nervous about hanging art on their walls. Or never get around to doing it because they are busy.
So this is where we come in. Give us a call and we will drop by and do it for you.
One of our clients really wanted large acrylic prints but didn't want the responsibility of hanging them. So Jenna and I popped over to East Shore and did it for them. Here are a few photos from the installation.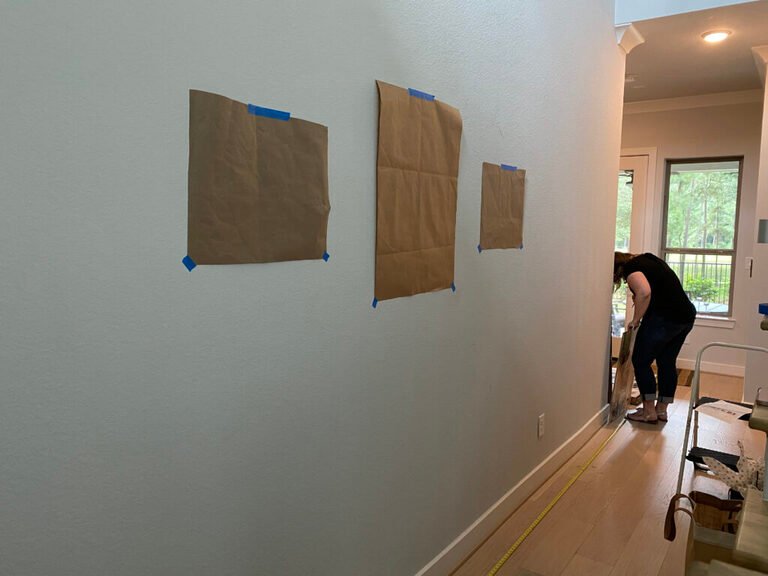 We made sure the client was happy with the location of the acrylic prints with temporary place holders.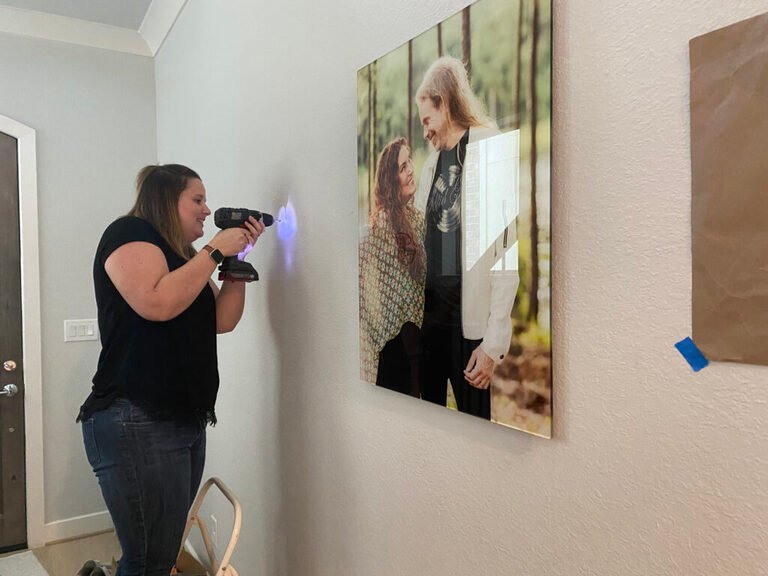 Then we got to work. Acrylic is much harder to hang than canvas or framed prints.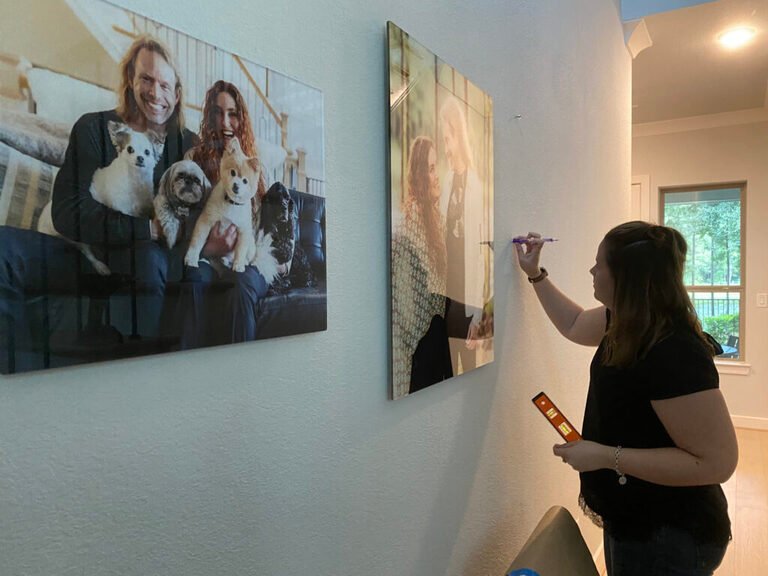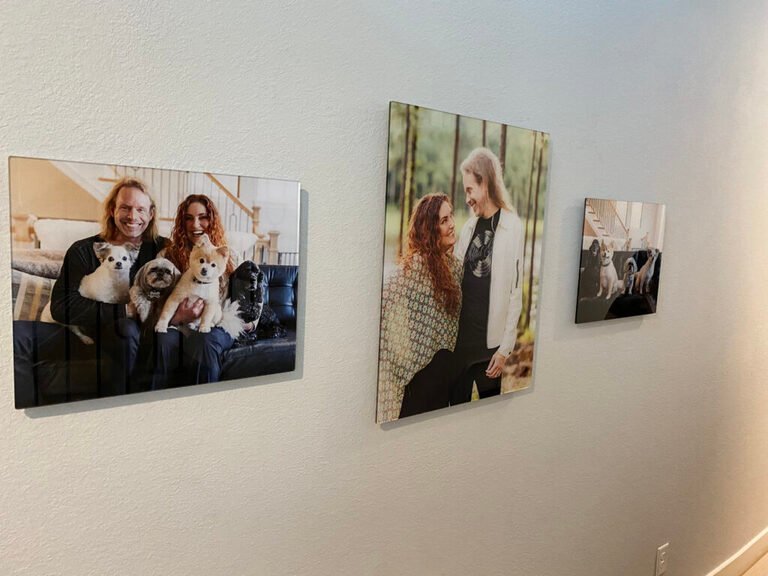 However, the final product is gorgeous and the client loved seeing them installed. On a large wall like this, be sure to go large. These acrylics are 30×40″ and they still look small.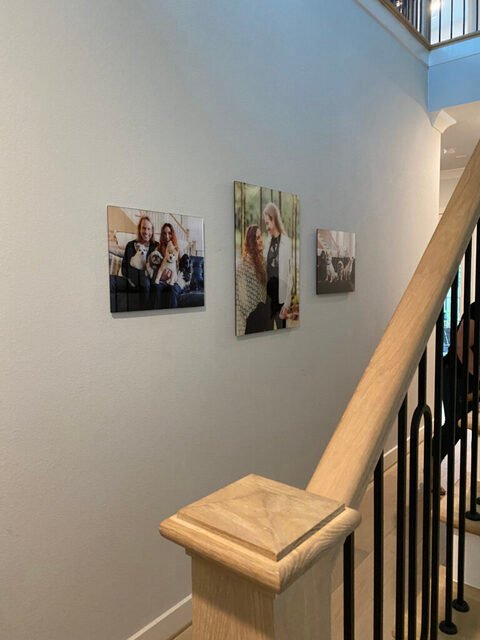 Are you looking for a full service family photographer? You have come to the right place? Drop me a line and let's talk. Or call me! 832-573-3731. I would love to capture your family in a unique way.