A puppy for Christmas? 
No, but my parents did get a puppy this year. Her name is Blu. And just like Santa, she has brought a lot of smiles to everyone this year.
We needed a little joy and laughter. She is a mess. I'm so glad we kept Santa on the books this year. I think all of our clients needed a little normal in their lives. And all of the kids were so, so excited to see him. And as you can see, Blu was really excited to see him as well.
She is kinda excited to see everyone! Merry Christmas everyone! I hope Santa brought you just what you wanted. 
What was under your Christmas tree this year?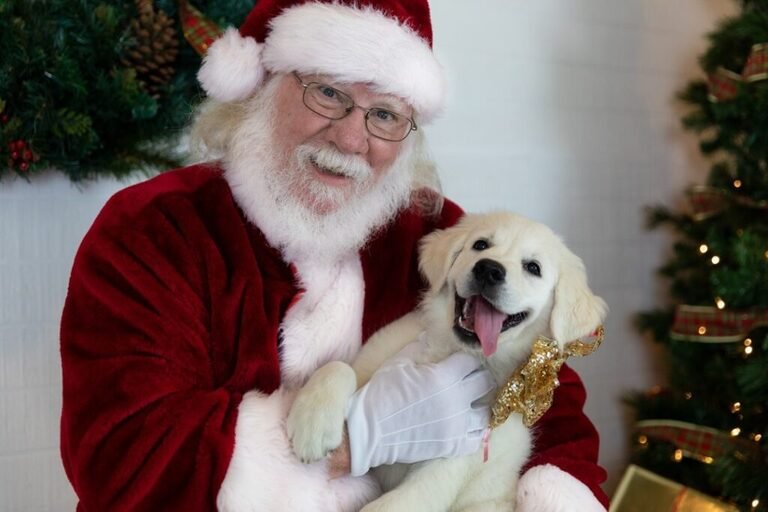 Are you looking for a family photographer? You have come to the right place? Drop me a line and let's talk. Or call me! 832-573-3731. I would love to capture your family in a unique way. Now is the perfect time when everyone is home.