Light, bright and smooth sailing is Mr. B's newborn session to a T.
His mama requested lots of family photos to show how much they absolutely adore him. And these were not hard to do, since they were super cute together (including Lucky their rescue doggie).
I will save those since they are my favorite. And their home has amazing light, so every room we went in was perfection. So Mr. B's portraits all looked straight out of a magazine. And since Mr. B since the entire time, we had plenty of time to do whatever we wanted to. A newborn photographer's dream! I can not wait to share them with his parents. Enjoy the tease you guys!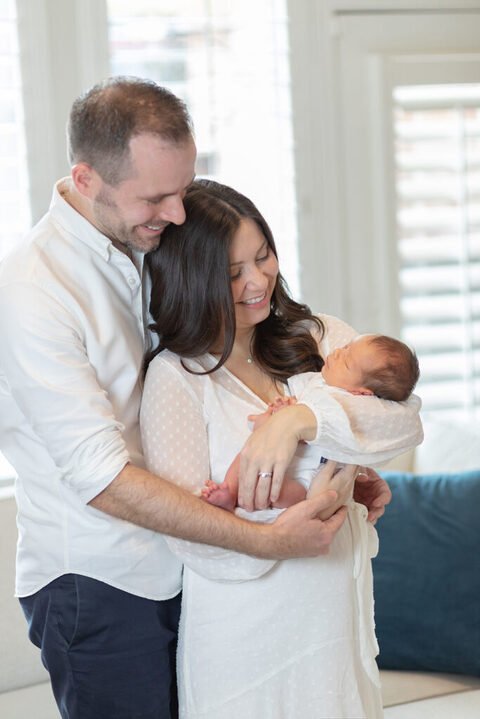 Are you looking for a newborn photographer? You have come to the right place? Drop me a line and let's talk. Or call me! 832-573-3731. I would love to capture your family in a unique way. Now is the perfect time when everyone is home.