When it is a year to the day that we did her newborn images and she is as cute as a button – you let her jump (as much as she can) on the bed.
She really, really enjoyed it.
Miss A had a great time during her one year session. Reading, playing on the bed, chasing sister around the island and we tried to do a cake smash but she was not into it. That is ok. She was way more into figuring out the rocking chair.
Everything she did – was done with a big smile.
Absolutely adorable as always!
I can't wait to show her parents the whole gallery.
Enjoy!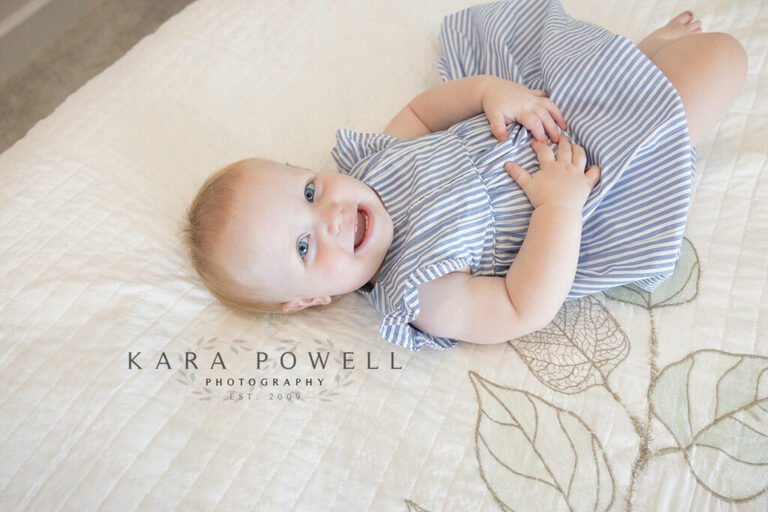 Are you looking for a child photographer? You have come to the right place? Drop me a line and let's talk. Or call me! 832-573-3731. I would love to capture your family in a unique way.