I am a day late posting this. I know her parents are waiting on pins and needles. She totally gets the award for the best hair. And honestly the best tongue.
Even though we had to reschedule this session several times due to the dumb weather, it was totally worth it. The golden sun in her hair. EPIC….
Now on to her 1st birthday session; which I hope has a repeat of the meltdown cake incident from her big sister's session.
Miss L I love your personality already. Keep it up.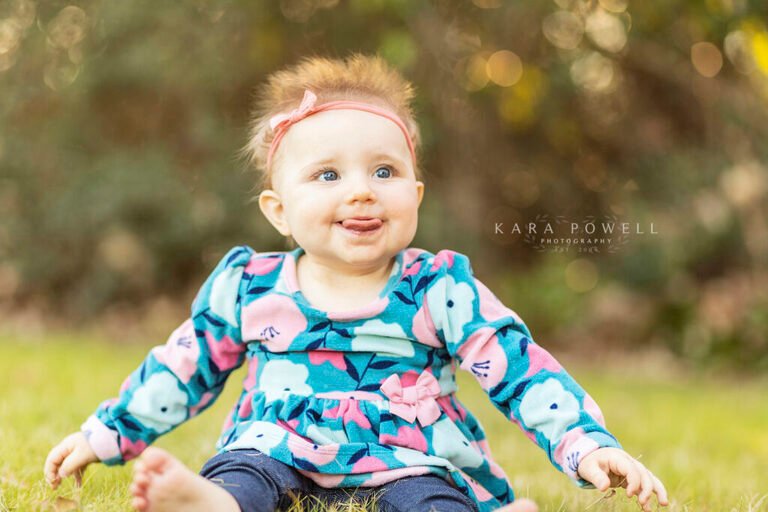 Are you looking for a baby photographer? You have come to the right place? Drop me a line and let's talk. Or call me! 832-573-3731. I would love to capture your family in a unique way. Now is the perfect time.