The Woodlands TX Family Photographer
Every little girl's dream is to get married and have kids. They never think that they will have trouble conceiving. 
My husband and I did for four years.
Every couples journey through infertility is different. Ours started in 2004, so it was a long time ago. We went through IUIs and IVFs. Lots of doctors appointments, $$, shots, tears and sleepless nights. Our first round of IVF we transferred three embryos. None of them took and we were devastated. Our doctor suggested that we try one more time, which we did. We transferred two embryos in 2008 and on Mother's Day 2008 we found out that we were expecting. Only one of these embryos took, but that was fine by us! Caden was born in January 2009, and he was perfect. 
We tried one more time in 2014, but our Doctor said there was no way it would work again. So we will be a family of three!
These many years of trying to build a family have lead me to be an advocate for the infertility community in many ways. I have written two books (check them out here, here and here!), worked with RESOLVE's Walk of Hope (National Infertility Association) for eight years and have raised funds several times at infertility events. 
Currently a large portion of my clients come to me because they connect with my story or have met me through my work with RESOLVE. I treat all of my families like my own, because I know how precious each and every life is. Whether they are babies that are here or babies you want desperately.
Would you like to be a part of the family? I would love to get to know you! Contact me here.
Because of our journey, I do a lot of work with the infertility community. RESOLVE, is one of the non-profits I work with a lot.
Walk of Hope Walk of Hope, a fundraising event for RESOLVE: The National Infertility Association. We walk as a community because we want EVERYONE who is struggling to build a family to have access to information, emotional support, and any family building option that is right for them. The event represents the family building journey—a series of small steps, each one filled with hope and a reminder that no one with infertility should walk alone. I was a part of the very first walk in 2015 and every walk there after. Even being the walk co-chair two years in a row.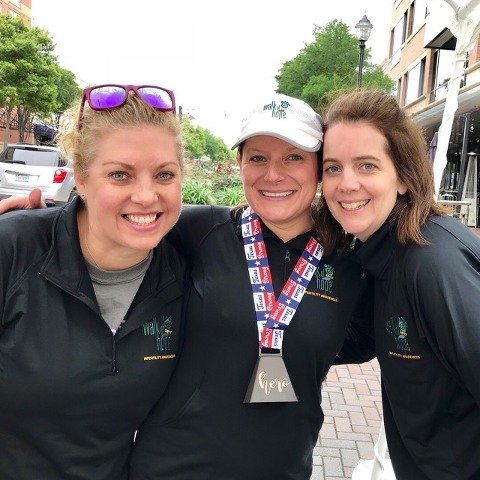 2015 Miracle Project – In 2015 and 2017, I wrote two books about infertility. They followed families through their journey of building their family. Going through infertility, I know that you can make family through many ways. So I wanted to show and share this. You can get my first book on Amazon and the second at Blurb.