Tell me the truth… Who doesn't want to be loved like this? Smothered on a daily basis? 
I think Mr. C might not want this much, but he gets a lot of it with two sisters. 
These three are a hoot! And I love every minute of it. They keep me on my toes, but I love the crazy, wild images we get each and every time I get to see them. 
I hope their mama enjoys this silly outtake. Rest-assured… We got lots of amazing images as well.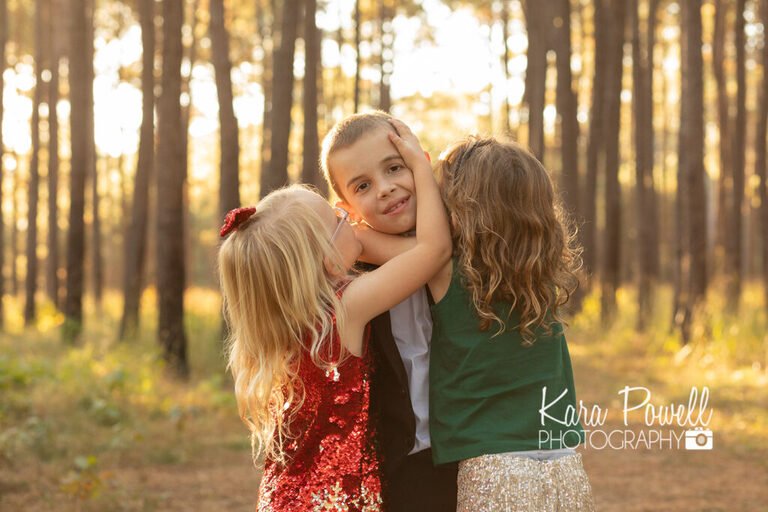 Are you looking for a family photographer? You have come to the right place? Drop me a line and let's talk. Or call me! 832-573-3731. I would love to capture your family in a unique way. Now is the perfect time when everyone is home.