It was a sticky one. 
But Mr. B rocked it. Just like he did for his newborn session. I had not doubts. I do so love him and his sweet family. 
Mr. B is one of those over achieving babies who is going to skip sitting/crawling and go straight to walking. This was a brief moment that we talked him into sitting. 
I made them get up super early to avoid the heat and sun. But we couldn't avoid the humidity. Sorry guys. 
Even his brother Lucky was along the for the ride. Which I'm pretty sure he enjoyed more than anyone. Lots of treats were given out. 
I can't wait to share the amazing gallery! Super cute.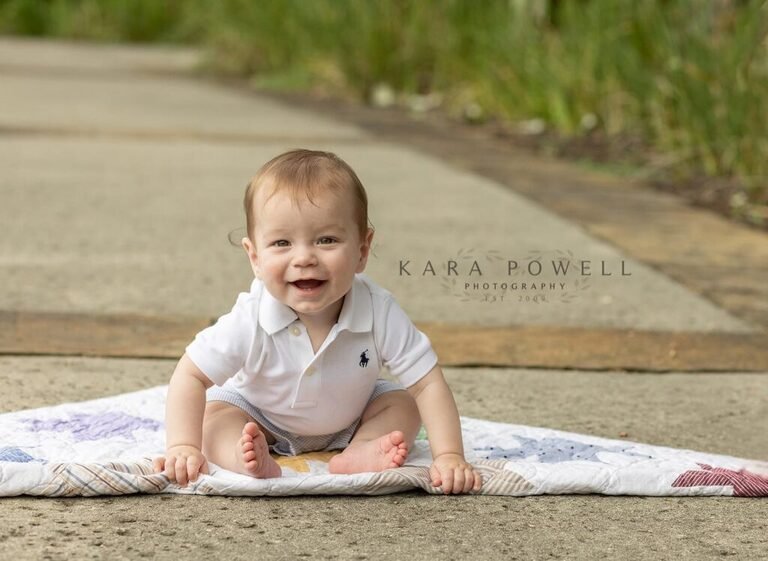 Are you looking for a baby photographer? You have come to the right place? Drop me a line and let's talk. Or call me! 832-573-3731. I would love to capture your family in a unique way. Now is the perfect time when everyone is home.