We have over 70 frame options for you to choose from! We would always recommend coming in to see all of the frame options in person, but if you can't make it in, this page may help. If you are looking for a particular color or style, please let us know and we'll help you narrow down your search!
Ornate Frames
Large Frames are 2.5-3 inches, small frames are approximately 1.75 inches.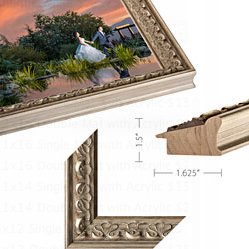 Americana Frames
Statement Frames are 3 inches and elegance frames are approximately 1.75 inches.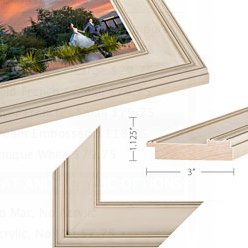 Gallery Frames
Gallery frames range in size from 1.75 inches to 3.5 inches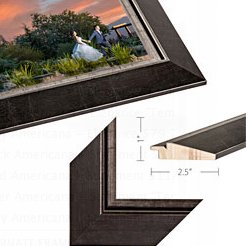 Classic Wood Frames
Classic Wood Frames range from .75 inches to 3 inches.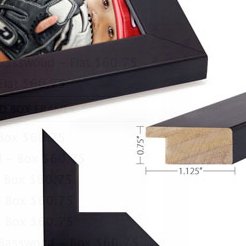 Metal Frames
Metal Frames vary in size from .65 inches to 1.5 inches.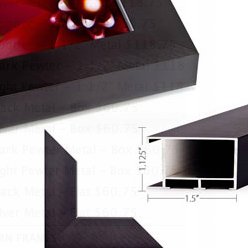 Modern Frames
Modern Frames vary in size from .75 to 2.5 inches.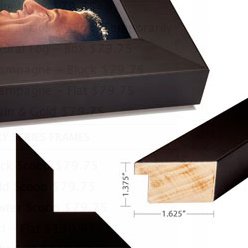 Barnwood & Bamboo Frames
Barnwood frames vary in size from .75 to 3 inches. Bamboo Frames are 1.75 inches.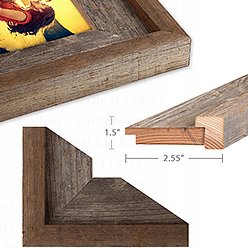 Colonial Frames
Colonial Frames are 3.25 inches.
Mats
Mats are available in all of the colors below and in varying widths and shapes. Mats come in two different types: Single and Double mats. Single mats are the traditional type of mat, but we also offer a more custom double mat. Double mats are two mats layered over each other. They add a nice border effect to the image. Mats are not required for framed prints.