Family is everyone in your family.
Not just the people.
So when you call about your newborn session; don't be hesitant to ask if your fur babies can be in the photos too.
The answer with me is always a big YES!
We love them just the same as your toddlers and husband.
All of your family makes you feel comfortable. That is why we do newborn sessions in your home.
I would have loved photos of my fur baby and real baby.
Did you have images like this taken at your newborn session?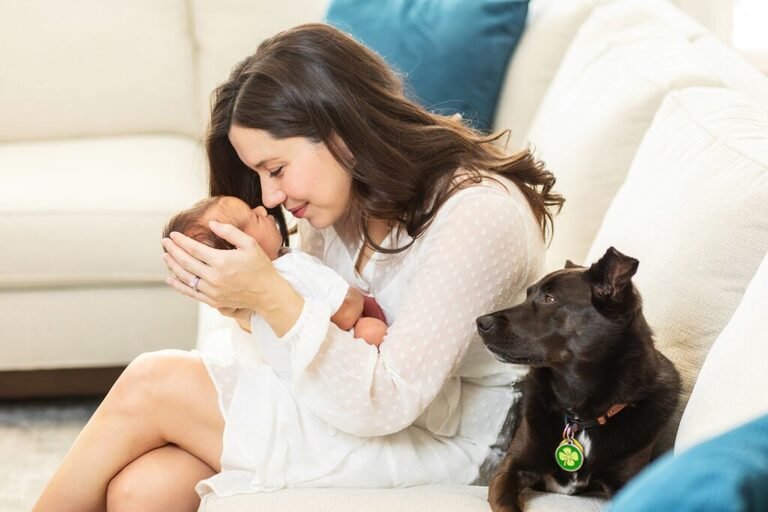 Are you looking for a newborn photographer? You have come to the right place? Drop me a line and let's talk. Or call me! 832-573-3731. I would love to capture your family in a unique way. Now is the perfect time when everyone is home.