This week the spotlight is shining on Canvases and Framed Prints. Each has its own special uses and they both have a definite feel.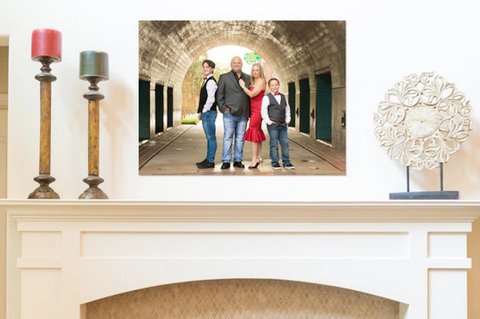 Canvases come in a huge range of sizes, so we have options for every size space. Our canvases are image wrap canvases, which means that the photo wraps around the edge of the frame for a really seamless look. Canvases come ready to hang, however some people like to have their canvas framed. If you are interested in that, let us know and we will put together a quote for you!
But don't just take our word for it! Brittany D ordered a canvas from her family session this year: "I received the canvas already and it's absolutely beautiful and perfect! I love it so much, I immediately hung it up in my stairway and I'm so glad I can see it every single day, several times a day now! Thank you again soooo much! It's perfect and great quality!"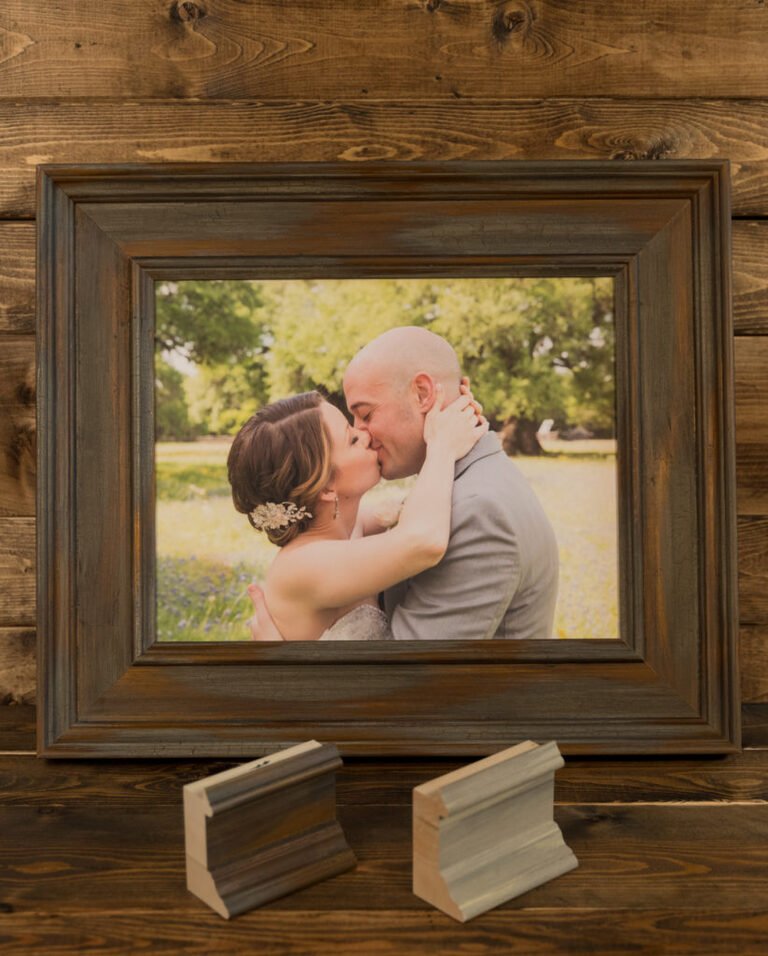 Framed Prints also come in a large variety of sizes, plus there are quite a few frame options. We have frames ranging from modern, to rustic to classic and we have samples of each frame (two of which can be seen in the photo) so that you can really get a feel for their style. Framed prints have a few options you will get to select. The first is paper type. We have 4 different papers you can chose from: deep matte, matte, glossy and metallic. The second thing you will get to chose is whether or not you would like your frame to include glass. Frames that don't include glass are much lighter and safer for children's rooms and play rooms. And the last choice will be your frame, which will hopefully match your style perfectly!
If you would like more info on Canvases and Framed Prints, you can click the links or send us a message!