In the heat of this morning, we braved a quick session with these two sweet boys. They explored the fields and checked out every stick and leaf in the park. There is something magical about brothers. Always there for each other. To protect each other and guide. But also to lead each other into things that they shouldn't be doing.
We had our hands full, but we also managed to get some really great images out of the deal.
I always love seeing these two. And their family.
I loved this image, as it was exactly what this age for these two represents. Mr. E is leading and Mr. G is right behind.
So good to see you guys this morning! Can't wait to show you the rest.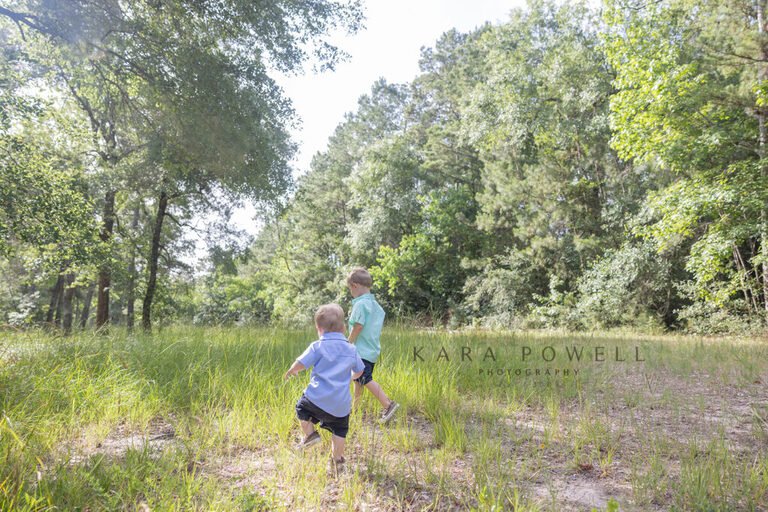 Are you looking for a child photographer? You have come to the right place? Drop me a line and let's talk. Or call me! 832-573-3731. I would love to capture your family in a unique way. Now is the perfect time when everyone is home.